Uh Oh...

Looks like the offer has expired

Stay tuned for further offers. In the meantime, take a look at our recent posts or other solutions and tools available.

Recent Posts
Shop
Browse some of our other products in the meantime, or enter your name and email above to be eligible for this offer.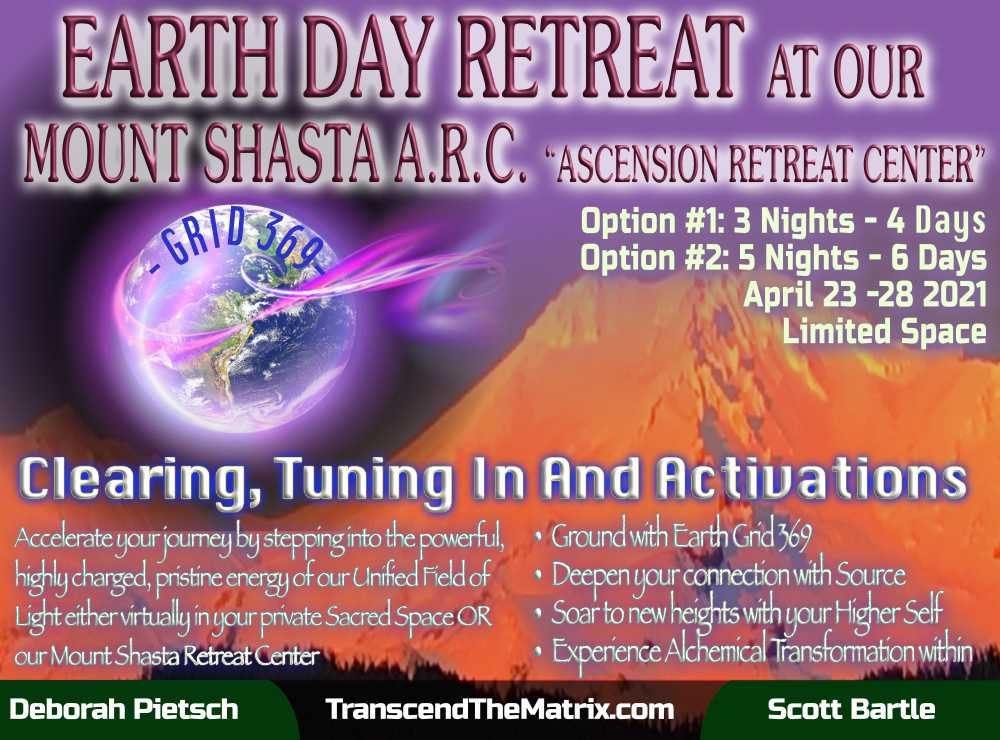 Earth Day Mount Shasta Retreat April 23-28th
Activate your journey by stepping into the powerful, highly charged, pristine energy of our Unified Field of Light at our Mount Shasta (A.R.C) Ascension Retreat Center. After 4 years ...